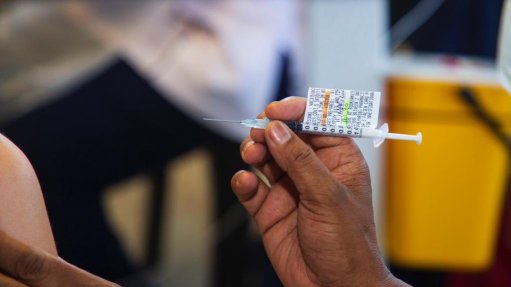 South Africa recorded 591 new confirmed Covid-19 infections on Wednesday and 80 deaths, bringing the confirmed death toll to 88 754.
According to a statement by the National Institute for Communicable Diseases (NICD), as of Wednesday, the country recorded 2 917 846 laboratory-confirmed cases.
"The NICD… reports that 591 new Covid-19 cases have been identified in South Africa, representing a 1.7% positivity rate," the NICD statement read.
According to the Department of Health, 20 794 191 vaccine doses have been administered. Of those, 201 666 were administered in the last 24-hour reporting cycle. To date, 11 190 003 people are fully vaccinated.
As of Wednesday, Gauteng had 918 702 confirmed cases, KwaZulu-Natal 514 854 and the Western Cape 512 978.
"The majority of new cases today (Wednesday) are from KwaZulu-Natal (22%), followed by Western Cape (21%). Free State and Gauteng province each accounted for 12%; Eastern Cape, North West and Northern Cape each accounted for 9%; Mpumalanga accounted for 5%; and Limpopo accounted for 1% of today's new cases," said NICD spokesperson Sinenhlanhla Jimoh.
KwaZulu-Natal recorded 129 new cases on Wednesday, the Western Cape 124 and Gauteng 71.
There were 46 new hospital admissions in the last 24-hour cycle. As of Wednesday, 4 777 people were in public and private hospitals for Covid-19.
South Africa conducted 18 251 789 cumulative tests, of which 34 177 were carried out in the last 24-hour cycle.
The recovery rate is 96.3%, which translates to 2 809 238 recoveries.