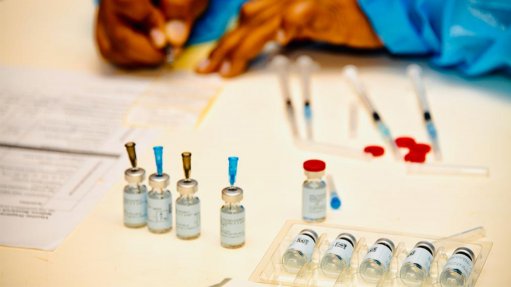 South Africa recorded 210 new confirmed Covid-19 infections on Monday and seven deaths, bringing the confirmed death toll to 88 619.
According to a statement by the National Institute for Communicable Diseases (NICD), as of Monday, the country recorded 2 916 803 laboratory-confirmed cases.
"The NICD… reports that 210 new Covid-19 cases have been identified in South Africa, representing a 1.4% positivity rate," the NICD statement read.
According to the Department of Health, 20 381 262 vaccine doses have been administered. Of those, 167 928 jabs were administered in the last 24-hour reporting cycle. To date, 10 891 293 people are fully vaccinated, and just more than 35% of the adult population has received at least one vaccine dose.
Gauteng has recorded 918 536 cumulative confirmed infections, KwaZulu-Natal 514 623 and the Western Cape 512 770.
The Western Cape recorded 43 new infections on Monday, KwaZulu-Natal 41 and Gauteng 38.
There were 24 new hospital admissions in the last 24-hour cycle. As of Monday, 4 935 people were in public and private hospitals for Covid-19.
South Africa has conducted 18 189 273 cumulative tests, of which 15 026 were carried out in the last 24 hours.
The recovery rate is 96.2%, which translates to 2 805 566 recoveries.