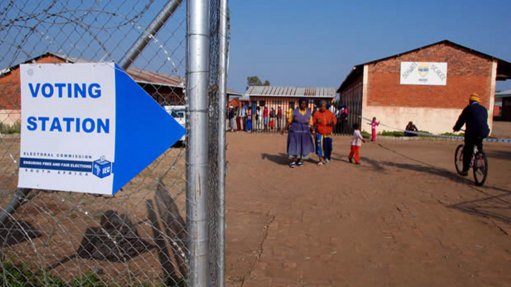 The Congress of South African Trade Unions (Cosatu) has extended approval of President Cyril Ramaphosa's decision to sign the controversial Electoral Amendment Bill.
In a statement, Cosatu says it believes that the Bill meets the directive set by the Constitutional Court judgment to provide for independent candidates to contest the 2024 national and provincial elections.
The National Assembly passed the Bill in February, amid concerns from civil society.
A concern is the Bill does not allow a mixed constituency-proportional list system.
Cosatu says the amendment of the electoral laws are complex matters and need to be handled with care and sensitivity.
It has urged the Independent Electoral Commission (IEC) and Home Affairs to put in place all necessary measures and resources to ensure that the 2024 elections take place smoothly.
"This includes undertaking the necessary voter education and ensuring that all voters have their IDs and are able to register, in particular first-time voters and the youth. It will also require undertaking the necessary training of political parties and aspirant independent candidates.
"South Africa's elections have always been well run and met the constitutional requirements of being free and fair. With our myriad of self-inflected challenges, we cannot afford to break this tradition with any moment of recklessness in 2024," said Cosatu.
The opposition Democratic Alliance (DA) Shadow Deputy Minister of Home Affairs Adrian Roos said the Bill is a perversion of democracy and added that the legislation fails on both the grounds of fair participation by independent candidates as well as general proportionality.
Roos says the Bill was meant to facilitate the participation of independent candidates in national and provincial elections in a way that general proportionality is retained.
He went on to accuse the ruling African National Congress (ANC) of twisting the seat allocation system in such a way that the lions' share of wasted votes goes to them.
Meanwhile, Good Party secretary-general and Member of Parliament Brett Herron said his party supports the latest amendments to the Electoral Amendment Bill but they believe the reform in our elective process is far from finished.
Herron added that South Africa's democracy is moving into a new phase with a future that will undoubtedly require the nation to fully and respectfully embrace a new electoral model.
"This Bill is just one of many steps along this road and does reflect progress towards a fairer and more inclusive democratic process for independent candidates and new political parties. Good welcomes the decrease in signature support requirements as well as establishing the Electoral Reform Consultation Panel. This forms part of some of the positive changes that will be pivotal in safeguarding, and improving, the electoral process, " stated Herron.