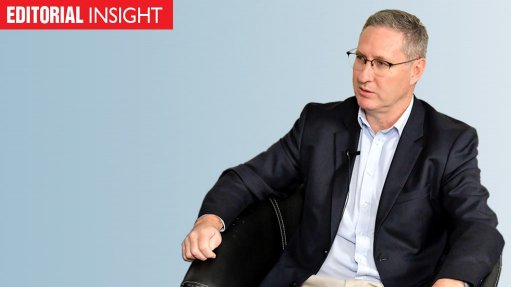 Given the high levels of mistrust and misinformation in energy markets currently, it has become increasingly difficult to discern what is required to improve the situation in the short term, while also ensuring that those immediate actions do not come back to haunt us in the future.
Without doubt, the interventions being taken across Europe to address security-of-supply worries as countries seek to wean themselves off Russian oil and gas and prepare for the prospect of limited Russian supplies during their winter season raise many questions.
Moves by some European countries to ramp up coal-fired electricity generation, increase coal imports and build liquefied natural gas (LNG) terminals may be pragmatic for them, but they also send confusing signals to the rest of the world.
So, how should South Africans interpret these mixed signals?
Should we ignore calls, and offers of funding, to transition away from coal and instead proceed with the development of new coal? Should we be planning for a far higher gas intensity of the electricity sector than is catered for either in the outdated Integrated Resource Plan of 2019, or in various electricity-sector models?
Responding in the affirmative to these questions would be quite understandable but would also be incorrect.
Decisions to burn more coal and build LNG terminals may be hypocritical, particularly given the pressure they placed on developing countries not to do likewise at COP26. But they do not signal a fundamental change in Europe's energy policy trajectory.
New coal assets are not going to be built in Europe. Instead, they are either being more extensively used or restarted. And the LNG terminals are not intended to add more gas but to change the source of gas away from Russia.
Even the European Union's controversial decision to label gas and nuclear energy as sustainable investments under its "green taxonomy" has some guardrails that should not be overlooked, including that natural gas projects have to replace coal infrastructure.
Ultimately the war in Ukraine will accelerate the move away from fossil fuels in Europe, with the REPowerEU plan poised to double the share for renewables in the EU's gross final energy consumption from 2020 to 2030.
South Africa, therefore, should not be moving to make policy changes on the basis of stop-gap measures being taken in Europe to respond to a crisis.
Instead, we should be concentrating on solutions that are fully aligned to our resource advantages, as well as to global technology shifts, to the reality of a fast-reducing carbon space and to the long-term needs of our exporters.
The good news is that there is no longer any dichotomy between cheap and clean, with solar and wind offering the cheapest new electrons, even after adding the flexible generators and system services needed to accommodate their variability.
The additional good news is that these are the quickest to build and the easiest to finance, leaving no contradiction between what needs to happen in the short term and what is required in the future.