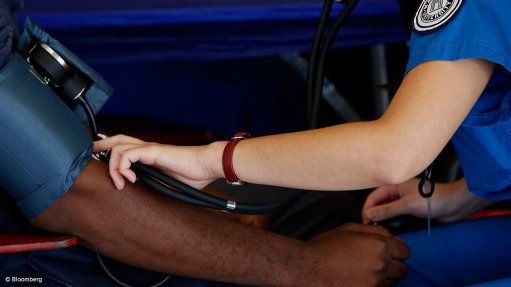 Photo by: Bloomberg
Residents of Finetown are angry and frustrated as a newly built clinic has remained closed since it was completed in 2020.
I visited the clinic yesterday (see photos here and here) after complaints that residents are anxious for it to open as they have to travel far to get medical care.
There were delays in building the clinic as the original contractor had to be replaced and the cost shot up from R35 million to R53 million.
The Gauteng Health Department has made many failed promises to open the clinic. The latest missed timeline is an opening at the end of April this year.
According to the Department of Infrastructure Development, there are delays in the rezoning applications.
This is a poor excuse by a department that is notorious for incompetence and corruption.
Residents told me they have to get up early and pay for transport to go to the clinic in Ennerdale.
I will ask questions about why this clinic is still not open and pressure the Health MEC to ensure it provides a comprehensive health service as soon as possible.
Issued by Jack Bloom MPL - DA Gauteng Shadow Health MEC