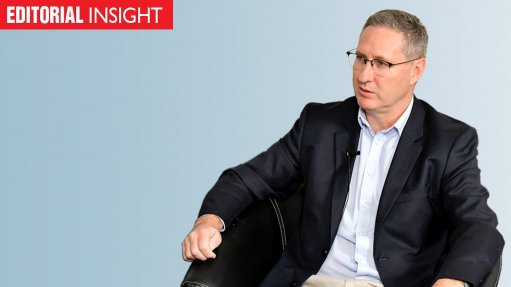 Even though South Africa's just energy transition has not really started, there is already significant cynicism and even resistance. This is to be expected for several reasons, not least the fact that South Africa is generally big on promises but not actual delivery. In the worst cases, resources set aside for noble endeavours find their way into the hands not of the intended beneficiaries but politically connected elites.
Secondly, the just energy transition has become a highly contested area ideologically, with incumbents seeking to bend the concept to their fossil-extending will and advocates presenting it as the silver bullet for just about every socioeconomic ill.
Then, there are those who question why the energy sector should have a just transition at all, highlighting that there has been no such support for other sectors that have been disrupted by major technological or market changes, including telecoms, automotive and gold mining.
The response to this final concern is that the South African electricity sector has some distinct characteristics that improve prospects for integrating social justice components into its transition. These include the geographical concentration of affected communities (Mpumalanga), early visibility of what assets will be shut and what will replace them (coal to renewables and flexible generators) and relatively long planning and construction lead times (sometimes several years). In other sectors, the shift is more abrupt, and communities are widely disbursed, making planning for social protection far more complex.
Navigating the first two problems is more difficult, particularly in a context of high levels of corruption and misinformation.
For one, there is no question that the just energy transition is not a neutral term and there are active campaigns under way to shape (and even distort) its meaning. One tell-tale sign that a remedy is misaligned with the just transition is when it is largely about delaying the shift. Such an approach misses the point, as vulnerable workers and communities become more vulnerable physically with inaction, while their economic prospects wane in sync as the rest of the world prepares to shun carbon-heavy products.
But while decarbonisation is the starting point, there is no question that community engagement is the most important aspect of making a transition just, particularly when there is little immediate visibility of the replacement employment and economic opportunities. It is also the most difficult aspect to get right, as it is often approached either as a tick-box exercise or moderated by well-meaning individuals who are ill-equipped to steer the discussions in the direction of genuine solutions.
For these engagements to be truly fruitful, they need to be what Trade & Industrial Policy Strategies senior economist Gaylor Montmasson-Clair describes as "co-created". This implies, firstly, that conversations are not simply about rubber-stamping projects conceived elsewhere. And secondly that they are not advanced on the basis of posing broad, yet ultimately unhelpful, questions such as "what do you want?".
Communities should certainly not be told what they want, but they should receive evidence- based guidance to help them provide answers that could make a real difference.