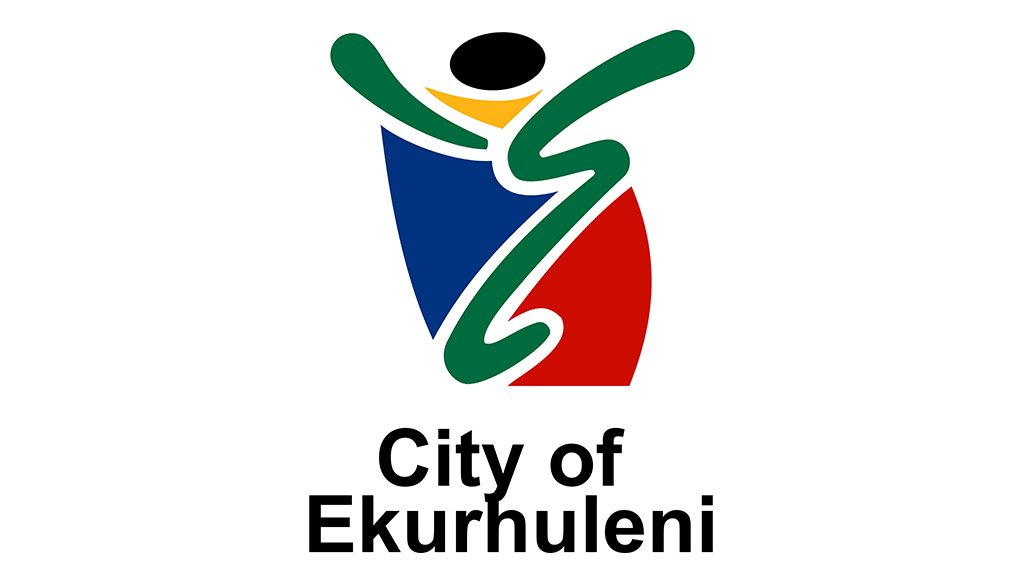 The City of Ekurhuleni (CoE) celebrated World Town Planning month at the end of 2020 by bringing together role-players in the planning fraternity to exchange ideas that improve city planning.
City of Ekurhuleni HOD for Institutional Strategy, Monitoring & Evaluation Anathi Zitumane started the proceedings by discussing the need for the Growth and Development Strategy (GDS) 2055, which aimed to improve upon the successes of GDS 2025 to unite the nine towns of CoE and align them under a single strategy.
GDS 2025, which was launched in 2012, is based on five key strategic imperatives, namely urban renewal; job creation, fighting poverty and under-development; safety and security; partnership against HIV/Aids and enhancing public participation and promoting good governance.
GDS 2055 has the further strategic imperatives of reurbanising to achieve sustainable urban integration, reindustrialising to achieve job creating economic growth, regenerating to achieve environmental well-being, remobilising to achieve social empowerment and regoverning to achieve effective cooperative governance.
"The GDS 2055 will lead to service delivery improvements, transformation of society and the growth of CoE as a sustainable city," noted Zitumane.
He explained that the city's main ambition was to grow the city and move away from the historical view of the city as a manufacturing and industrial hub, with the GDS aiming to highlight the city's clear strategic path to 2055.
CoE Senior Manager in Infrastructure Planning Andile Sitshaluza meanwhile discussed the impact of the growth and development of South Africa and how this was linked to a futuristic approach for cities. He discussed the possibility of taking a long-term plan that had a futuristic approach to 2055 and breaking those down into annual targets.
This allows the city to demonstrate to national government, through the Department of Cooperative Governance and Traditional Affairs (Cogta), how it looks at sustainable urban integration, jobs and economic growth and development, as well as issues around the social environment and environmental wellbeing and efficiency of cooperative governance.
Sitshaluza presented how the city aimed to link its infrastructure needs, as informed by the population trends of migration and urbanisation, as well as how best to look at budgeting for that infrastructure, which could come from income, grants or borrowings.
"The City needs to establish how these investments will yield revenue, with the issue of locality also being very important. The City requires the best location to spend the investment and whether this meets the needs of the poor," he said.
It is also important to establish the correct skills that will assist the city gear up towards its long-term planning goals.
PLANNING
One aspect that needs much discussion is the question of integration, which focuses not only on how the City aligns its internal teams with the various infrastructure departments but also how to align externally with the other spheres within city planning.
Josiah Lodi, Chief Director of Urban Development Planning in the Department of Cooperative Governance and Traditional Affairs, explained the importance of planning for the development of cities as well as changing the lives of the communities that live in them.
Lodi emphasised that cities matter, acknowledging the strategic importance of cities and specifically the metropolitan municipalities in South Africa.
He noted that this was for a number of reasons, the most important being urbanisation, where 66% of the population already lives in urban areas.
"This is expected to rise to 71% in 2030 and 80% by 2050," he explained. "The trend of people moving into urban spaces is not declining and I have no doubt that these figures could be even higher."
He said this was important to note as it impacted on how the department executed its planning processes. This also affected what he referred to as "urban disease", which includes population growth and overload, traffic congestion, housing shortages, environmental degradation and service delivery backlogs.
"If cities fail, then the country fails. We need our cities to work because they are the engines of growth and development. Thus, cities are critical in ensuring that South Africa works," he said.
He pointed out the metro's economy had been slowly declining since 2011 and predicted that the impact of the Covid-19 pandemic would cause the economy to decline further.
"We've looked at all the metros and they all show this slow decline economically, which is a concern. We need these cities to succeed and prosper in order to create an enabling environment for job creation and the private sector to invest."
He also noted that short term interventions and planning were not sufficient for a prosperous city environment. "It is important the cities move away from the five-year plans of the past and project plans instead up to 50 years into the future," he emphasised, noting that this was a global trend.
He argued that the city already has sufficient legal and policy frameworks that allowed it to pursue integrated intergovernmental long-term planning, noting that this started with the Reconstruction and Development Programme, the White Paper on local government and the Constitution, particularly Sections 152, 153 and 154.
"This is the foundation that ensures that as the City does its planning, that it prioritises the basic needs of our communities," he stressed.
Lodi emphasised that these long-term plans must be aligned to the National Development Plan and provincial plans and strategies, as well as identify spatial restructuring zones and nodes for stimulating economic growth.
This goes hand in hand with Government's District Development Model (DDM), which not only seeks to narrow the distance between people and government, but also seeks to inculcate this long range planning. (For more on the DDM, watch the dialogue session webinar here)
Government's One Plan, One Budget - an intergovernmental plan setting out a long-term strategic framework to guide investment and delivery in the country's 52 districts and metropolitan spaces - is "the key magical ingredient because it is developed collaboratively in the three spheres of government", he concluded.
The webinar was followed by a second interactive webinar hosted by research foundation SA Cities Network, an established network of South African cities and partners that encourages the exchange of information, experience and best practices on urban development and city management.