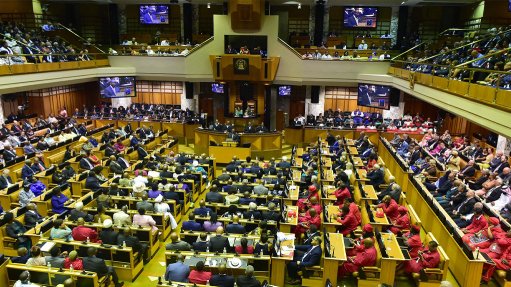 "CESA's mandate is to lobby for positive change within the regulatory environment to enable their members better serve society," stated Olu Soluade, President of Consulting Engineers South Africa (CESA), as he presented his theme 'Make a Difference by Collaborating for Change' for 2023 at their Presidential Media Address hosted this morning in Sandton, Johannesburg.

SONA expectations
Soluade stated, "With the State of the Nation Address (SONA) coming up in exactly a week's time, we are calling on government to commit to increased and informed spending on infrastructure as a key economic driver. Government needs to overcome the current supply chain and procurement issues as well as the skills challenges our country faces". He went on to say, "the pace at which this is happening needs to be accelerated when one considers the urgency needed".

CESA's hope is that with government's focus on professionalizing the state that we will start to see the right people with the requisite skills, experience and competencies being placed in key positions to ensure that money is spent in a cost-effective manner for both the social and economic benefit of the people of our country.

He went on to say that CESA member companies have the skills and continue to be ready and willing to collaborate with government and all industry stakeholders - it is now a matter of urgency in making the difference our country so desperately needs , he emphasized!
Full Speech Attached
Issued by CESA calls on Government and Industry ahead of SONA