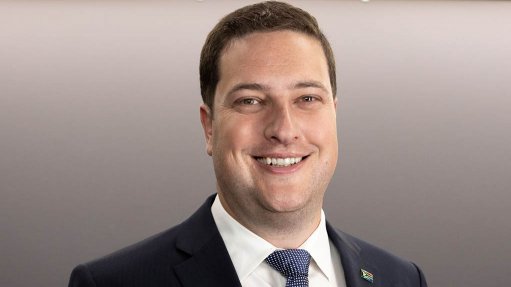 City of Cape Town Mayor Geordin Hill-Lewis
The mayor of Cape Town, Geordin Hill-Lewis, says they will fight "tooth and nail" to ensure the City has full power over the police.
Hill-Lewis was addressing a full council meeting on Thursday.
He said they had written to Police Minister Bheki Cele to request that he make use of his constitutionally-enshrined power to give policing powers to the City.
"Let me be clear about what we want: we want our own, fully-fledged City police force, with all the powers it needs to drastically reduce crime in Cape Town. And, if the minister is not prepared to give us the powers we seek, we will fight tooth and nail to get it. We owe it to the millions of people in this City, who live in fear of crime," he said.
"In this City, we have decided that we will not be held hostage by the national police minister. If Mr Cele does not fulfil his democratic mandate to make the people of Cape Town safer, then we certainly will."
Hill-Lewis said Cape Town was faced with a dire situation, where there was not only a failure of police leadership at a national level, but there was a chronic under-resourcing of the South African Police Service in the province and the city.
The mayor announced that, over the coming weeks, there would be more boots on the ground as well as further announcements about deployments. A total of 100 law enforcement officers will be deployed to the Cape Town CBD, which will give this area a 24-hour police presence.
"We are not going to allow our city centre to degenerate into a cesspit of criminality as in other cities around the country," Hill-Lewis said.
In the coming months, the City will launch an 80-officer-strong Facility Protection Unit, to protect key municipal buildings from vandalism, as well as staff from violent attacks. Traffic services will soon see the implementation of the City's 24-hour Highway Patrol Unit. This unit will improve traffic services, reduce fatalities, and maintain law and order on roads.
Earlier this month, Cele lambasted the Western Cape government for calling for the devolution of policing powers.
Cele, addressing Cosatu members during strike action, said: "This province is making a lot of noise about the devolution of powers... for one, Cele [referring to himself] has no power over devolution; that is a constitutional matter. Anyone who wants anything changed must go to the Constitutional Court."
Cele said the Western Cape had the lion's share of police resources compared to other provinces. Hill-Lewis said this was "nonsense".
"Section 99 of the Constitution provides that 'a Cabinet member may assign any power or function…to a municipal council'. Accordingly, I have written to the minister to request that he uses his constitutionally-enshrined power to give us the policing powers we need," he said.