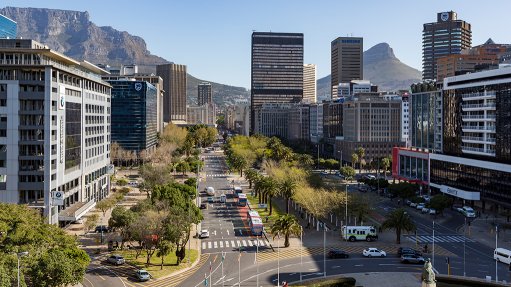 The Cape Town Central City Improvement District (CCID) has launched a team to sanitise the City's central business district.
According to a statement released on Tuesday, members of the urban management department have been tasked with deep-cleaning surfaces regularly touched by the public in an attempt to curb the spread of Covid-19.
Objects such as railings, benches, pedestrian buttons, lids of the green refuse bins, bollard tops and top surfaces of electrical boxes have been targeted.
The team, which consists of four employees, will operate for the next three months, sanitising areas from 7.30am until 4.30pm with pressure spray backpacks and squirt bottles.
The group started its first phase on Tuesday, sanitising the Greenmarket Square and St George's Mall areas.
Kally Benito, assistant manager of the CCID urban management, said the aim was to minimise any health and safety risks to members of the public within the CBD, especially now during the Covid-19 pandemic.
Benito said the sanitiser was sourced from an accredited supplier and has a 70% alcohol content.
"Our focus is on the health and safety of the public and we believe that prevention is crucial in protecting the health of the public. Commonly touched surfaces are more likely sources of infection. The cleaning will be continuous, as the next time a person touches the surface it can be recontaminated," Benito said.
Benito urged the public to continue taking precautions, such as regular hand-washing, physical distancing and using alcohol-based sanitiser.
CEO Tasso Evangelinos said these were innovative measures that proved the CBD was open for business and would restore the confidence in businesses, residents, workers and visitors to the CBD.