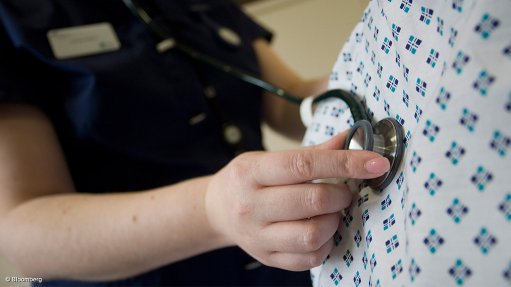 Photo by: Bloomberg
Patients scheduled to undergo surgery at the Frere Hospital will have to suffer because the hospital has run out of theatre stock.
Doctors have been instructed, in writing, that all scheduled surgeries at the hospital must be cancelled, except for patients suffering from critical life-threatening or limb-threatening conditions.
This is simply shocking!
This means there will be no emergency surgery, general surgery, orthopaedic surgery, paediatric surgery or Ear, Nose and Throat (ENT) surgeries, even if regional hospitals have referred them. Cancer patients cannot even undergo biopsies.
Doctors have been given the unenviable task of deciding who can have surgery and who cannot.
In short, unless your life is on the line or there's a chance that without surgery you are going to lose a limb, you will not be going under the knife at Frere, and even then, there is no guarantee there will be stock available to perform the operation.
The Democratic Alliance has reliably learnt that there is barely any basic theatre equipment, such as syringes and suction canisters.
This is undoubtedly a result of the continued non-payment of medical suppliers, despite the Department HOD Rolene Wagner's assurances that most debts to suppliers have been settled.
If this were the case, these suppliers would still be doing business with the Department, and there would not be ongoing shortages.
I have written to Health MEC, Nomakhosazana Meth, to urge her to resolve this crisis as a matter of extreme urgency, as lives are at stake.
The myriad crises unfolding in our hospitals and clinics across the province seemingly go unnoticed by the Health Department's dodgy directors, millionaire managers and corrupt cronies. It would appear their main job was securing the job, not doing it.
While they sit in luxury in their offices, sipping their state-sponsored Magwa tea, patients are lying in agony, being denied their constitutional right to primary healthcare.
Until this bloated bureaucracy has its wings clipped, our hospitals and patients will continue to suffer.
Issued by Jane Cowley MPL - DA EC Shadow MEC for Health