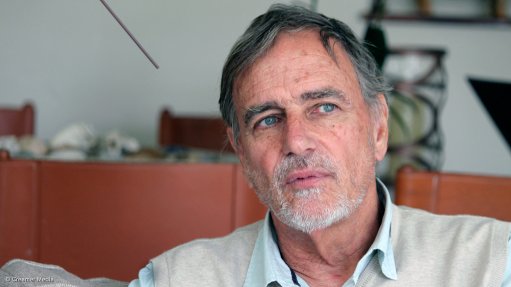 Ian Palmer
The sustainable development goals signed in 2016 marked a new phase in global development thinking, one which is focused on ecologically and fiscally sustainable human settlements. Few countries offer a better testing ground for their attainment than post-apartheid South Africa. Since the coming to power of the African National Congress, the country has undergone a policy making revolution, driven by an urgent need to improve access to services for the country's black majority.
A quarter century on from the fall of apartheid, Building a Capable State asks what lessons can be learned from the South African experience. The book assesses whether the South African government has succeeded in improving service delivery, focusing on the vital sectors of water and sanitation, energy, roads, public transport and housing. Emphasizing the often-overlooked role of local government institutions and finance, the book demonstrates that effective service delivery can have a profound impact on the social structure of emerging economies, and must form an integral part of any future development strategy.
A comprehensive examination of urban service delivery in the global South, Building a Capable State is essential reading for students and practitioners across the social sciences, public finance and engineering sectors.
About the authors
Ian Palmer is the founder of Palmer Development Group (PDG). He has 40 years experience in the fields of civil engineering and development. Ian is also an adjunct professor at the University of Cape Town (UCT) attached to the African Centre for Cities. For a period of 15 years from 1997 to 2012 he was on the board of Mvula Trust, an NGO focused on providing water and sanitation for rural communities.
Nishendra Moodley currently works with the South African National Treasury's City Support Programme. He joined the City of Cape Town in 1998 to manage local government transformation projects and subsequently joined and later led Palmer Development Group (PDG). He has a Master's degree in Public Administration. He has worked on local government policy development, monitoring and evaluation processes for national government, and institutional transformation projects for municipalities.
Susan Parnell is a Professor of Urban Geography in the Department of Environmental and Geographical Sciences at UCT. She is centrally involved in the African Centre for Cities, serving on its executive. She is the author of over a hundred peer reviewed papers, and a number of books, including Africa's Urban Revolution (co-edited with E. Pieterse, Zed 2014)
Building a Capable State – Service Delivery in Post-Apartheid South Africa is published by Zed Books