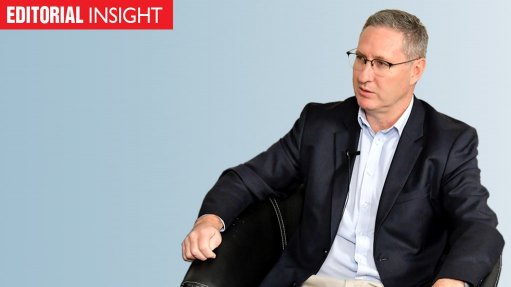 It doesn't seem possible to resolve most societal problems until they are. This is especially true for something as complex and multifaceted as the restructuring of a well-entrenched, albeit crisis-ridden, electricity supply industry (ESI).
The problem does not really lie in having to define the end-state. It's clear that South Africa has to transition from a system dominated by a vertically integrated utility to one that incorporates the following: a competitive generation sector, made up of public and private generators; a State-owned Independent Transmission System and Market Operator (ITSMO); and several distribution entities that could be public or private, or a combination thereof.
Although some may see the dilution of public ownership as a problem, this too is not the real issue, as the public sector will remain a key part of the reformed ESI. The real issue is how best to transition from a failing system to one that is sustainable economically, socially and environmentally.
To be economically sustainable, it must yield affordable and reliable electricity. Its environmental and social sustainability, meanwhile, will be measured in it being net-zero by 2050, while also offering universal coverage, support for job and enterprise creation and improved health outcomes. Social sustainability could also mean greater direct participation in the electricity sector, by allowing even the smallest household to earn income from rooftop sales, or through community ownership of larger generators.
In other words, the major concern is how best to transition to a new structure that is renewables-led and future-resilient, without massive disruption or social upheaval. It's a bit like standing on one side of a narrow and deep gorge with no bridge to the other side.
So, how should South Africa go about building this bridge?
Eskom's restructuring and debt relief are key. Both need to happen, or things will continue to deteriorate. While debt-relief progress has been slow, some restructuring progress is evident.
Should the ITSMO be established by year-end, the playing field for a competitive generation sector, and for making the most of the recent 100 MW reform, will begin to be levelled. It is also vital for ridding South Africa of the need to offer private generators guarantees when they participate in procurement rounds. Those guarantees served their nascent-industry purpose, but should be phased out as regulatory and market risks ease.
With the ITSMO in place, the environment should be such that South Africa can quickly close its supply gap, which, in turn, will allow time and space for Eskom Generation to reinvent itself as a low-carbon public generator. This process can be accelerated by leveraging Eskom's repowering and repurposing of old power stations to secure concessional finance.
Another component of the bridge is tariff reform. This not only implies the need for a fully cost- reflective tariff, but for a separation of energy and service charges to reflect the true cost of providing grid-connected electricity.
Some of these building blocks are being put in place, but progress is uneven and, thus, risks remain.