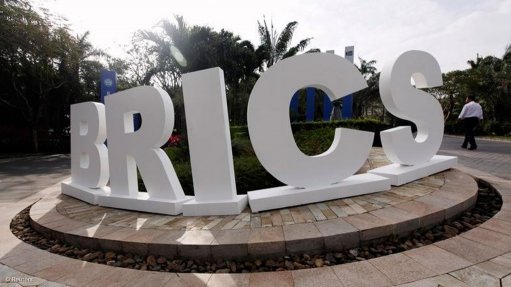 Photo by: Reuters
Through responding to armed conflict and deviating from preferred Western foreign policy, BRICS countries – Brazil, Russia, India, China and South Africa – are actively involved in building a multipolar and post-Western world order.
These were the views of University of the Witwatersrand International Relations Professor Malte Brosig, speaking at the launch of his book The role of BRICS in large-scale armed conflicts, in Johannesburg on Tuesday.
Brosig pointed out that since the first formal BRICS summit in 2009, BRICS countries had emerged as pivotal players on the international scene.
"How far multipolarity reaches and what it entails is still up to debate but there are hardly any scholars who doubt that power is increasingly dispersed around various actors in contrast to its concentration in a few hands," he explained.
Brosig argued that while there was no consensus on how global order changes, there was an implicit consensus that BRICS members, though not exclusively, were key drivers of this change.
Meanwhile, criticism highlights the internal divisions and economic and security competition that exist between members of the group which is practically hampering convergence between these five countries.
This, Brosig said, undercut the influence BRICS had in international affairs, adding that this criticism, while correct in its empirical analysis tended also to fail to recognise the basic value of a foreign policy grouping.
Brosig went on to say that his book uncovered that BRICS were more likely to respond with coercive means if armed conflict was in relative proximity and power capabilities were readily available to be used.
Instead of formulating dyadic analyses about BRICS following a moderate reform or a revisionist trend, he said his book was interested in exploring BRICS' positioning toward large-scale armed conflict.
He cited that exploring BRICS' response to armed conflict as it affected global order was important.