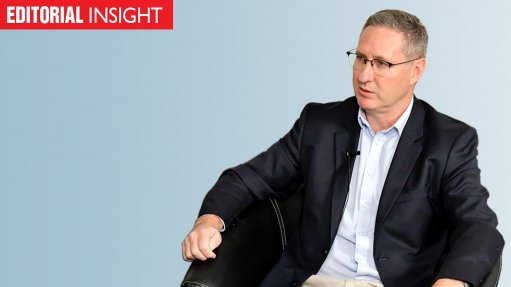 There will be much interest in the coming days as to whether all 25 of the wind and solar photovoltaic projects named as preferred bids in October are able to reach financial close.
The projects were selected following bid window five (BW5) of the Renewable Energy Independent Power Producer Procurement Programme (REIPPPP), an auction that was highly anticipated as it followed a near seven-year stall to the programme.
The disruption arose from Eskom's then refusal to enter into power purchase agreements for new renewables based on the utility's unverified claim (assertions that turned out to be false) that there was sufficient supply to meet demand without further procurements.
The claims were made at the height of Eskom's State capture years and against the backdrop of dubious, and commercially perilous, efforts to secure a nuclear deal with the Russians and ink coal deals with individuals with close ties to then President Jacob Zuma.
One of the first practical expressions of President Cyril Ramphosa's 'new dawn' was to sign the outstanding BW 4 projects that were procured in 2014 but which were then swept away in the cancerous policy uncertainty that was allowed to metastasize during Zuma's second term. Those projects closed in 2018 and most of them are currently producing much-needed electricity.
However, any expectation that the REIPPPP would then resume its steady pre-2014 tempo, or even accelerate, soon fell flat, despite intensifying load-shedding. It took another year before the Integrated Resource Plan of 2019 would be finalised and months more for the Ministerial determinations, which are required to unlock procurement, to be released with the regulator's concurrence.
Then, yet more months were wasted on the ill-conceived Risk Mitigation Independent Power Producer Procurement Programme for 2 000 MW, which energy analyst Clyde Mallinson calculates will cost consumers R8-billion more yearly than an alternative premised on using the grid and storage infrastructure available, rather than creating 'dispatchable power' islands. Financial close on that powership-heavy programme has officially been delayed three times and it's far from certain whether the end-April deadline can, or should be, met.
More concerning is the growing expectation that many BW5 projects may find it impossible to close at the end of the month. There is a view that some projects have been priced too aggressively and that, in the context of serious renewables component inflation and supply chain disruptions, those tariffs cannot be sustained.
It is possible that some projects could receive a deadline reprieve in the hope that prices and supply pressures will ease later in the year. If several projects do fail to close, however, it will send shudders, as the REIPPPP has hitherto been seen as one of the bright spots in an otherwise bleak electricity sector.
That said, failures could also spark the kind of procurement architecture review that several commentators have been calling for, amid warnings that the tensions between tariff price wars and government's rising social, economic, and industrial expectations are at breaking point.