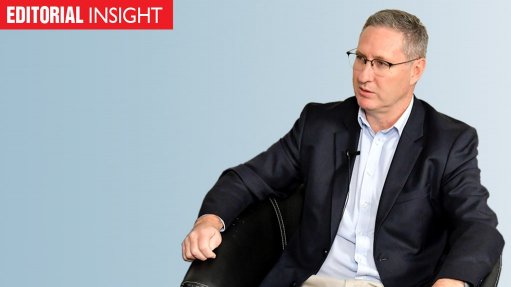 The rhetoric about the need for economies to use Covid-19 rescue and recovery packages to not only "bounce back" but to "bounce forward" by deploying fiscal resources to stimulate greater climate, health and social resilience is not yet being translated into action.
A recent report, commissioned by the United Nations Environment Programme and compiled by the Oxford University Economic Recovery Project, found that only 13%, or $1.9-trillion, of the $14.6-trillion in fiscal commitments (the figure does not include America's recently approved $1.9-trillion stimulus package) had been directed the way of long-term economic recovery.
The 'Are we Building Back Better?' snapshot showed that $11.1-trillion was directed towards immediate rescue measures to protect lives and livelihoods, with only $341-billion being "both green and oriented to economic recovery".
The low level of large-scale commitments to the five priority green policy areas of green energy, green transport, green building upgrades and energy efficiency, natural capital investment and green research and development was described as disappointing. Doubly so, in light of research indicating that there was no longer a trade-off between green investment and growth, with the multipliers, including in the crucial area of job creation, often superior when compared with dirtier industries.
Speaking during the launch of the report earlier this month, International Monetary Fund (IMF) MD Kristalina Georgieva stressed the importance of environmental and social sustainability to future economic and financial stability. It was urgent, she said, to find ways of integrating these two elements so as to address the real risk that the pandemic could trigger greater inequality, as well as to provide buffers against climate shocks.
The IMF would, thus, start including climate risk assessments as part of its future Article IV consultations with countries. In other words, carbon emissions, as well as transition risks and opportunities, will now form part of its assessment template.
For South Africa, this is an important development, given the country's relative carbon intensity and openness. If economic policymakers and the business community are slow to recognise the threat this poses, South Africa could face serious investment and trade headwinds.
On the trade front, these headwinds could well arise initially in the form of the European Union's (EU's) proposed carbon border adjustment mechanism, or carbon border tax. On the investment front, meanwhile, the disruption could become visible soon in the automotive sector should the country's industrial policy fail to ensure a manufacturing transition from internal combustion vehicles to electric ones.
Intellidex's Peter Attard Montalto is also warning that the embedded carbon intensity of South African government bonds, and the small size of the country's green-bond offering, could have serious implications, particularly in light of a likely strengthening of EU rules regarding the carbon intensity of portfolio disclosures.
If South Africa is to truly bounce forward, it is urgent that policy decisions are taken to transition the economy in the direction of future resilience rather than seeking to sustian development pathways that could undermine future resilience.