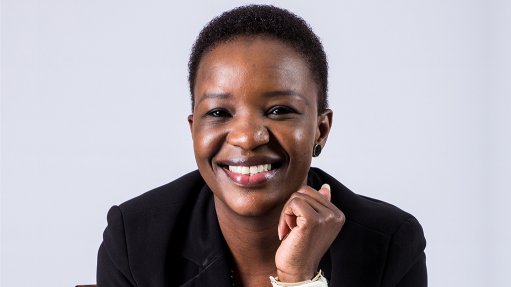 BLSA CEO Busi Mavuso
Seeing that the country's economy has been severely damaged by loadshedding and crime, Business Leadership South Africa (BLSA) CEO Busi Mavuso noted on Monday that a concerted effort to restore positive relations with the US is needed.
Mavuso wrote in her weekly letter that a loss of critical trading relationships would further set back the effort to create a conducive environment to growing businesses and the economy.
"It could be the final straw that breaks the back of our fragile economy," said Mavuso.
Last week the US ambassador made serious allegations that arms destined for Russia were loaded onto a Russian ship in Simon's Town, in Cape Town.
Last week the Presidency announced an inquiry into the matter, which will be headed by a retired judge.
Following the news, BLSA urged government to make clear whether an export permit had been granted to supply arms to Russia. The Department of International Relations and Cooperation said that the National Conventional Arms Control Committee had "no record" of an approved arms sale to Russia.
Mavuso said if arms were loaded it was done so illegally and pointed out that the relevant legislation allowed for a fine and imprisonment of up to 25 years for exporting arms without a permit.
BLSA wants government to take a clear position on arms trade with Russia, as other non-aligned countries such as China have done (it will supply to neither Russia nor Ukraine).
Mavuso said supplying arms to Russia would leave the country afoul of the US's Africa Growth and Opportunity Act.
"It probably wouldn't stop there – we also have a free trade agreement with the European Union that could be at risk and trade relations would also be affected with the United Kingdom," she added.
Mavuso highlighted that the Simon's Town episode needs an explanation.
Even if arms were not loaded onto the ship, the fact that it docked at all, particularly in a military facility with its transponder turned off, was ill-advised, she said.
She went on to say that it was now imperative that government cleared up the mess.
"We need a clear explanation of who authorised the docking and what was offloaded and loaded. We need to understand the full chain of command. If laws were broken, there should be arrests and prosecutions. This needs to happen immediately, before irreversible damage is done, and not months down the line when an enquiry concludes," she added.
GLOBAL POWERS
Meanwhile, President Cyril Ramaphosa noted that South Africa had not been, and would not be, drawn into a contest between global powers.
He said the experience of reaching out across political divides and building relations with very different countries had helped to shape the country's foreign policy. This had been coupled with a firm belief in the value of an inclusive multilateral world order and the peaceful resolution of conflict through dialogue, he added.

"That does not mean that we do not have a position on the Russia-Ukraine conflict. Consistent with our stance on conflicts in other parts of the world, South Africa's view is that the international community needs to work together to urgently achieve a cessation of hostilities and to prevent further loss of life and displacement of civilians in Ukraine. It needs to support meaningful dialogue towards a lasting peace, which ensures the security and stability of all nations," Ramaphosa explained.
He said South Africa supported that members refrain from the threat or use of force against the territorial integrity or political independence of otherStates, adding that South Africa's position sought to contribute to the creation of conditions that made the achievement of a durable resolution of the conflict possible.
The reality was that the Russia-Ukraine conflict – and the tensions that underlined it – would not be resolved through military means, it needed to be resolved politically, Ramaphosa noted.

"We do not accept that our non-aligned position favours Russia above other countries. Nor do we accept that it should imperil our relations with other countries," he said.