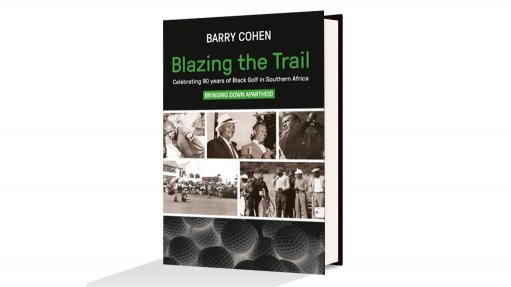 After 90 years the story of black golf must be told. From the time when African chiefs indentured their tribe's youth to work as caddies, to the first black golf course, Bambata Boodhun playing in the British Open, and black golf courses laid out in the bush.
Wonderful golfers such as Papwa Sewgolum winning three Dutch Opens, and two Natal Open beating Gary Player head-to-head and in so doing becoming the symbol of the anti-apartheid movement resulting in an assassination attempt and banning.
Vincent Tshabalala winning the French Open then banned, and Lewis Chitengwa beating Tiger Woods twice, and many other stories. The author brings to life the trials and tribulations faced by people of colour trying to play a sport they loved.
At the same time this is also an important reference work including tournament statistics and results beautifully illustrated featuring 53 colour and 86 black and white photographs, and their ranking within the context of Southern Africa golf.
This sport collector's volume chronicles the major impact this sport had on breaking down the apartheid barrier and overcoming discrimination, determination, and the quest to win against all odds.
It is a rare glimpse into the extraordinary lives of Southern Africa's top black golfers, and ultimately their induction into the Southern Africa Golf Hall of Fame.
ABOUT THE AUTHOR - BARRY COHEN
Barry Cohen is a well-known figure within sporting circles especially golf. Since his return to Cape Town in the mid-1990s, Cohen has done much to contribute to this sport, including the launch of the SA Golf Hall of Fame and Museum for which he received the 2013 'Contribution to SA Golf' award. Blazing the Trail follows Cohen's previous novel Let the Storm Burst.
Blazing the Trail is self published and can be found on Amazon