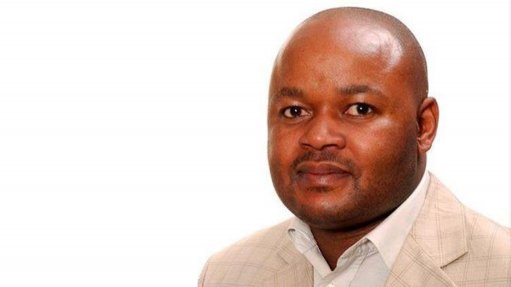 Eskom has appointed Bheki Nxumalo group executive for generation
State-owned power utility Eskom has appointed Bheki Nxumalo group executive for generation, with immediate effect. He will report directly to the Eskom Group acting CE Calib Cassim.
Nxumalo's career in the energy sector spans over 20 years from junior to senior management and executive levels. He is an all-round business leader comfortable in governance, people and technical aspects of the role, the utility said in a statement.
"We had been searching for the group executive generation for a while now. It has been very difficult to find a suitable candidate that would hit the ground running. The Generation recovery plan is in full swing. We needed someone who would passionately drive the execution of the recovery plan while inspiring staff to reach further, and that is Bheki," says Cassim.
Prior to this appointment, Nxumalo was the Eskom Enterprise and Eskom Rotek Industries CEO. He has extensive operating, power station management and production experience. He was the power station manager at two of Eskom's power stations and the GM at Kusile power station. He also had a brief stint as Eskom group executive for generation and group capital.
"I am honoured to be asked to lead Eskom Generation at this critical time. I grew up in Eskom. I strongly believe that Eskom has the technical and managerial capability to turn things around. The majority of Eskom employees are passionate about their work and company. I know that I can count on the support of my colleagues in Exco and the new Eskom board to make this a reality," says Nxumalo.
"We are excited that Bheki decided to take the challenge. He is clearly the best person for the job. Our priority is to give him all the support he needs to do what he loves," notes Cassim.
"I would like to thank Thomas Conradie, who has acted in the role for the past few months, for his selfless leadership and dedication to our business. I am cognisant of the sacrifices one has to make both personally and with family to lead a division like Generation. We are grateful that he accepted the responsibility to lead Generation while we were looking for a permanent placement," he comments.