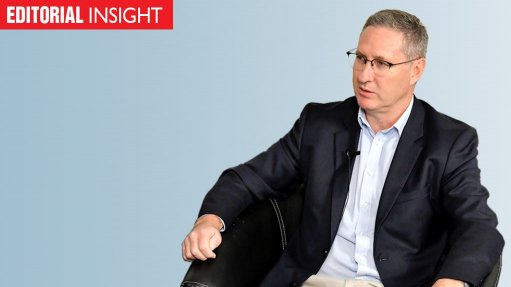 Given the depth of the electricity crisis and the lack of trust surrounding Eskom and government's response – a deficit that has arguably been amplified with the declaration of the crisis as a state of disaster – it is not always possible to immediately discern whether a development is progressive or regressive.
One way to assess whether an intervention is supportive of genuine progress out of the predicament is to ask whether or not there is potential for a high level of regret.
Here, context matters. So, what is that context?
South Africa's electricity supply industry has developed in tandem with its resources sector, which was not only a direct beneficiary of reliable and affordable electricity in the past but also a key input supplier, in the form of coal. That symbiotic relationship made sense in a world where coal electricity was the cheapest and there were no, or limited, legislative or environmental constraints placed on coal electricity.
While those legislative and environmental constraints had started to tighten by the turn of the century, it nevertheless still seemingly made sense to build new coal and even restart old coal plants when supply-demand imbalances started to emerge some 15 years ago. Coal was the lowest-cost technology available, and we 'theoretically' knew how to build and operate large coal-fired power stations.
Since about 2015, however, there has been a fundamental change in the context. Coal is no longer the cheapest form of new electricity, with wind and solar photovoltaic generation now coming in at a far lower cost, even after these weather-dispatched plants are complemented either by existing or new generators that have to kick in when the wind is not blowing and the sun not shining.
Various studies have shown the combination of wind, solar and flexible generation to be cheaper than new coal, even when taking account of the need for bigger fleets to offset lower capacity factors. This competitiveness is increased when the cost of pollution control systems is added, while making new coal comparable from a carbon emissions perspective would be difficult technically (some say impossible) and incredibly expensive.
In such a context, how should recent arguments in favour of extending the life of existing coal plants be assessed using the measure of potential for regret?
Given the dismal performance of many coal units (admittedly not all of them old), it is clear that it will be incredibly expensive simply to maintain these units to end of life, let alone extend their lives. Secondly, Eskom's return-to-service test cases of Camden, Komati and Grootvlei turned out to be far more complex and expensive than first anticipated. Third, even ignoring South Africa's decarbonisation commitments, any life extensions would have to be compatible with existing environmental law, which would add massively to the price tag. What's more, extending the life of coal units would be out of line with existing energy, fiscal and environmental policies, and would seriously undermine this country's ambitions in the areas of electric mobility and green hydrogen.
In other words, the potential for regret is huge.