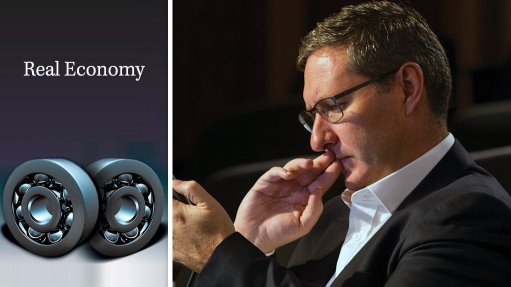 Economic growth across sub-Saharan Africa remained below population growth for the fourth consecutive year in 2018, with the region's largest economies, including South Africa, continuing to act as a drag on the economic performance of the territory. Growth across the region decelerated from 2.5% in 2017 to only 2.3% in 2018, the World Bank's latest 'Africa's Pulse' shows.
The biannual publication forecasts that growth will rebound modestly to 2.8% in 2019, but will once again fall short of the 3% growth level last attained in 2015. The outlook represents a 0.4% downward revision from the bank's 3.2% October forecast.
South Africa's growth outlook remains unchanged from October and is forecast to recover from 0.8% in 2018 to 1.3% in 2019, before rising to 1.7% and 1.8% in 2020 and 2021 respectively.
The region's most industrialised economy expanded by 1.4% in 2017, but entered a period of recession in the first half 2018, which it exited in the third quarter of the same year. "This gradual pick-up in growth reflects expectations that consumer spending will strengthen, spurred by low inflation, and long- delayed structural reforms will help revive investment as business confidence rebounds."
South Africa's manufacturing production was flat in the first quarter of 2019 and mining output contracted, amid power cuts imposed by Eskom.
Africa's two other largest economies, Angola and Nigeria, were also performing below potential, with Angola contracting in 2018 and Nigeria recovering modestly to growth of 1.9% from 0.7% in 2018.
Excluding Nigeria, South Africa and Angola, growth in the rest of the region is projected to rise moderately, from 4.1% in 2018 to 4.4% in 2019 and 4.8% in 2020.
Nevertheless, the forecasts represent a 0.9 and 0.5 percentage point downward revision from the bank's October projections.
"External and domestic risks to the regional growth outlook are tilted to the downside," the bank warned.
"On the external front, the main downside risks are a sharper than expected growth slowdown in the US, the euro area and China; a sudden decline in commodity prices; and the escalation of trade tensions between major economies. Domestic risks include weaker fiscal consolidation, greater frequency of extreme weather events and heightened security issues."
Such backsliding bodes ill for a territory already struggling with chronic poverty and underdevelopment. It's also not positive for South Africa itself, which is pinning much of its growth fortunes on expanded trade and integration with the rest of Africa.