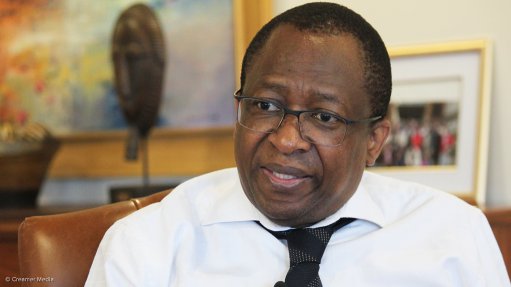 IEC Chief Electoral Officer Sy Mamabolo
Photo by: Darlene Creamer
Independent Electoral Commission (IEC) chief electoral officer Sy Mamabolo called on South Africans who are unable to travel to voting stations on voting day to apply for special votes.
The 2021 local government elections will be held on November 1.
Voters with physical infirmity or disability, or those who will be away from their voting districts on election day, can choose to vote at a voting station or during a home visit.
Applications for special votes opened on September 20 and will close at 17:00 on October 4.
Mamabolo appealed to those who will be working on November 1 – such as police officers, nurses, doctors and members of the media – to apply for special votes.
If the application is approved, this category of voter will cast their ballots at their voting station of registration or at home on October 30 or 31.
On the day of special votes, approved voters must present a green bar-coded Identity Book, a smart Identity Card or a valid temporary identity certificate.