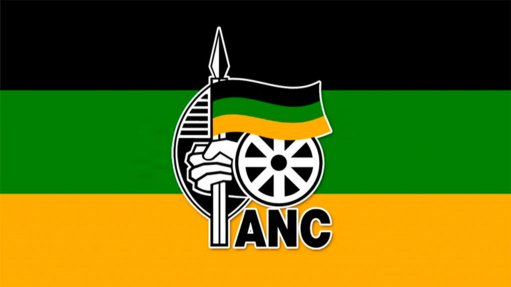 The African National Congress (ANC) has averted a crisis in the lead-up to the municipal elections after it managed to convince staff at the eleventh hour to return to work following months of protests over lack of salaries.
The decision to return to work was taken on Thursday at a national general meeting of staffers.
An internal announcement circulated among staff, and seen by News24, revealed that "ANC staff, after a national general meeting that took place this afternoon [on Thursday], have informed the general manager [Febe Potgieter] that they will suspend their strike with immediate effect", read the communique. The announcement went on to say that "the staff took this decision, to put all their energies to work for a decisive victory for the ANC in the local elections on 1 November 2021", while "the ANC staff and management remain committed to constructive engagement towards the resolution of their grievances".
Mandla Qwane, a representative of the staff committee confirmed that employees had since agreed to return to work and focus their efforts on the looming elections.
Qwane said, "We have an obligation and a responsibility to the ANC which is to make sure that our contributions go towards a victory for the party."
The ANCs had of elections, Fikile Mbalula, also confirmed that an agreement had been reached with staff, during an interview with Newzroom Afrika. He said the party was delighted that staff would now be back and working towards delivering victory for the ANC.
Employees had embarked on lunch-time pickets, go-slows and threats of more action after not receiving their salaries for the past three months.
With the protests having initially started with Luthuli House employees, the problem grew much bigger as key staff at provincial and regional level also abandoned their posts.
Employees were aggrieved, as the lack of payment had been coupled with the ANC's alleged non-payment of worker contributions to the UIF, SARS and medical aids, affecting their unemployment insurance, medical aid and pension funds.
To avert the situation, the ANC launched a crowd-funding initiative in order to pay wages, and City Press reported that the party had started making payments for salaries not paid in July.
The ANC is not out of the woods yet, as dismissed staff member Carl Niehaus and ANC employee McDonald Mathabe this week call for a meeting with all aggrieved ANC members to meet this weekend and plot a way of forcing the party's hand regarding the continued non-payment of salaries.