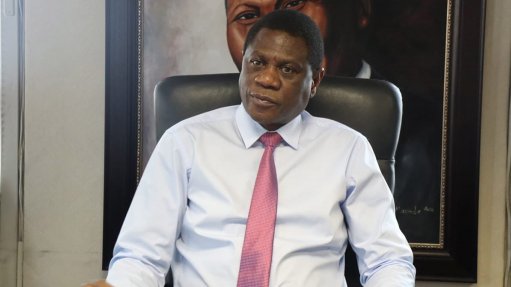 ANC treasurer general Paul Mashatile
An urgent African National Congress (ANC) National Executive Committee (NEC) meeting at Nasrec ended abruptly with a decision that the Section 89 Phala Phala report should be processed by the top four officials and national working committee (NWC).
Treasurer general Paul Mashatile told the media that the NEC adjourned after it decided that the report should first be processed by the top officials - President Cyril Ramaphosa, Deputy President David Mabuza, ANC chair Gwede Mantashe and Mashatile himself.
They must consult Ramaphosa and report to the NWC, before reporting back to the NEC before Tuesday's meeting of Parliament, which will need to decide whether to adopt the Section 89 report or not.
Mashatile said the president had yet to discuss the matter with any structures of the ANC since the report was published on Wednesday.
Mashatile said Ramaphosa was still consulting, but he didn't know with who.