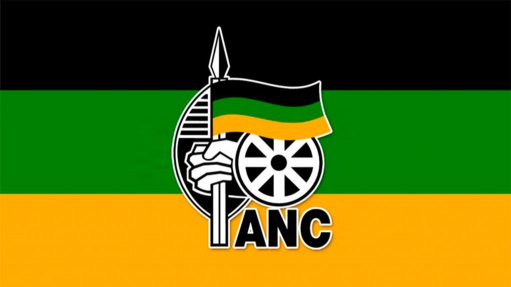 The African National Congress (ANC) has hailed activist, lawyer and businessman Tiego Moseneke as a "committed and fearless activist" who sacrificed his life for the freedom of his people, as the party joins many South Africans and the business fraternity in conveying its condolences to Moseneke's family, comrades and the broader democratic movement on his passing.
The former Deputy Chief Justice Dikgang Moseneke's younger brother died on Wednesday evening following a car accident.
The ANC says it will remember Tiego as a fearless and uncompromising president of the Azanian Students Organisation, an affiliate of the United Democratic Front and a predecessor of the South African National Student Congress and South African Student Congress.
"He belonged to that generation of militant student activists who displayed ideological clarity in both their conduct and articulation. This generation understood that they were members of their communities before they were students. Comrade Tiego was part of the fearless and death-defying Young Lions generation of President OR Tambo which heeded the clarion call to make the country ungovernable and apartheid unworkable," the party said.
During his detention and harassment by the apartheid security forces for his involvement in the liberation struggle he remained resolute, the ANC added.
Following the unbanning of the liberation movement, Moseneke served in the first executive committee of the then Pretoria-Witwatersrand-Vaal, now Gauteng, where he served with activists like Tokyo Sexwale and Paul Mashatile.
Moseneke also played a central role in the establishment of the Strategic Dialogue Group and contributed to its programmes.
Meanwhile, the University of the Witwatersrand (Wits) has remembered him as a passionate, respected business leader who assumed a key role at the forefront of the struggle during a tumultuous period in the country's history.
"He used his voice and position as a youth leader to agitate for the end of the apartheid regime and for access to Wits for all qualifying students, irrespective of race. He was proud of Wits' position as a signpost of what could be possible in a more equal and progressive society and symbolised an era of brave activism by the Wits community. Along with other Witsies, he did much for disadvantaged students, driving fundraising initiatives aimed at assisting students in need," it said.
Moseneke was also the founding chairperson of the South Africa Student Solidarity Foundation for Education, a fund started by a group of former student leaders in April 2016 as well as executive chairperson of Encha Group Limited. He also served on numerous boards in the country.