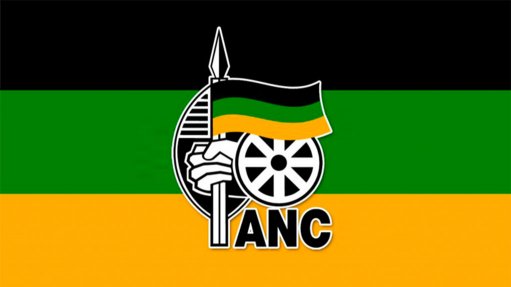 The ruling African National Congress (ANC) has pleaded with South Africans to vote for the party as the country gears up to vote in the local government elections on November, as proclaimed by Minister of Cooperative Governance and Traditional Affairs Dr Nkosazana Dlamini-Zuma.
Addressing the media on the party's plans for the upcoming elections, ANC head of elections Fikile Mbalula said the party sought to advance and create a local government that will promote a safe and a healthy environment and encourage the involvement of communities and community organisations in the matters of local government.
Mbalula said the party hopes to regain the City of Tshwane, which it lost to the Economic Freedom Fighters and the Democratic Alliance.
The party will launch its manifesto in Tshwane on September 27, in compliance with Covid-19 protocols.
It will be followed by launches in the metros and other local municipalities.
Mbalula said the ANC views the local government elections as an important layer of governance as it provides democratic and accountable government for local communities.
"For the past 26 years, initially from transitional local councils, the ANC has worked to advance the interests of all communities in South Africa," he said.
The party hopes to achieve a decisive majority and victory at the polls, he said, adding that its 2021 local government elections programme is firmly on track and in full swing.
The party is satisfied that all its processes of engaging with communities will meet the timelines set out by the Independent Electoral Commission (IEC).
During the voter registration weekend (September 18 and 19) ANC president Cyril Ramaphosa and national officials will be on the ground encouraging communities to take advantage of the IEC's open voter registration weekend.
Mbalula added that the immediate task of the ANC is to mobilise members of society, including first time voters, to register for the elections and to vote for the ANC.
The party also aims to encourage eligible voters who have either relocated or changed their addresses since the last election to update their details on the voters' roll to ensure they elect public representatives in their areas.
"Every vote makes a difference and contributes to the betterment of communities. It is through the exercise of this enshrined right to vote that ordinary members of the community take charge of their local issues. Voting is part of driving change and development in communities. On a daily basis the ANC advocates and encourages citizens to never forgo their civic duty of voting at every election as long as they are eligible," Mbalula said.
The party's candidates are gearing up to visit communities with delivery plans aligned to the manifesto.