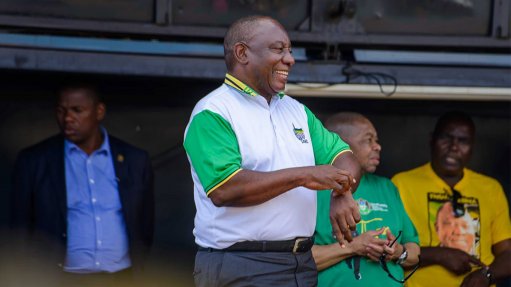 ANC President Cyril Ramaphosa
Closing Remarks by ANC President Cyril Ramaphosa to the ANC NEC Lekgotla - 2022
National Chairperson Gwede Mantashe,
Deputy President David Mabuza,
Officials of the African National Congress,
Former President Thabo Mbeki
Former Deputy President Kgalema Motlanthe
Members of the NEC,
Leadership of the SACP and COSATU
Leadership of the ANCWL, ANCYL and ANCVL,
Leadership of SASCO and COSAS
Ministers and Deputy Ministers,
Metro Mayors and leaders of SALGA,
Deployed Comrades,
Comrades and Friends,
Good afternoon comrades
We have come to the end of the first NEC Lekgotla of 2022, which will inform the programmes of action for both the movement and government for this year.
Makgotla provide the opportunity for the leadership of the movement and government to assess the extent to which we have succeeded in implementing our electoral mandate and building a national democratic society.
This Lekgotla is being held at a time when our country and the world face a number of challenges.