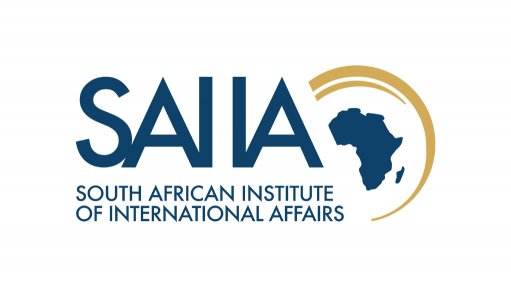 With the passing of struggle stalwart Ahmed "Uncle Kathy" Kathrada this week, we are freshly reminded of his legacy in the anti-apartheid movement as well as that of other struggle heroes who fought for freedom. Among them are ANC President Oliver Reginald Tambo and Steve Bantu Biko, the liberation activist murdered by security police 40 years ago, both of whom were commemorated on human rights day last month.
'Freedom did not fall from heaven. It was fought for at great cost and sacrifice', Kathrada once said.
This idea of an unending fight for freedom is echoed in the words of Tambo, who said 'the fight for freedom must go on until it is won'. That legacy is strengthened by the memory of a pivotal point in the country's liberation journey, the 1960 Sharpeville Massacre, which is commemorated annually during human rights month. How appropriate that we remember and recognise the sacrifices that resulted in democracy and the realisation of human rights for all South Africans at a time like this.
Certainly, South Africa's government has made huge strides towards the realisation of human rights for all, just as the apartheid government actively deprived most citizens of those same rights. At home and abroad, South Africa has long championed the human rights embedded in its 1996 Constitution. Its holistic approach also emphasises social, economic and cultural rights – its celebrated public housing programme, for instance, recognises how other rights depend on a decent place to live. But, overall, as a nation, we are falling short.
Human Rights Watch's 2017 World Report highlights the government's failure to stop xenophobic attacks, the Marikana Massacre, violence against women (which remains high despite government campaigns to curb it), and misappropriation of state funds by the president. In August 2012, 44 miners were gunned down in Marikana as a result of the police reacting inappropriately to a strike. Despite a Commission of Enquiry costing R153.2 million, the government has failed to prosecute or bring anyone to task for one of the worst tragedies in South Africa's post-apartheid democracy.
The report also focused on reactions to violent attacks against foreigners in South Africa. With the recent upsurge of xenophobia, and with the legacies of Tambo and Biko in mind, government is well placed to launch a nationwide campaign to build awareness, capacity and strengthen South Africa's protection of these vulnerable groups. But are our leaders taking xenophobic violence seriously? 'There is a phenomenon, but we cannot label it as xenophobia to get out of investigating what it truly is' said former President Thabo Mbeki at the African Peer Review Mechanism's 14th anniversary celebration on 9 March. President Jacob Zuma has also deflected the issue. Is South Africa in a state of denial about the persistent issue of foreign nationals, especially from Africa, feeling threatened in the Republic?
Back in June 2015, South Africa failed to adhere to international law (the Rome Statute - which it has signed, ratified and domesticated) and a domestic court order when it allowed Sudanese President Omar al-Bashir to leave the country, despite his being wanted for multiple crimes against humanity by the International Criminal Court. Beyond the legal violations, this is also a departure from Tambo's vision of a South Africa that would contribute to the fight for human rights around the world in the course of achieving its own human rights.
Tambo publically denounced the apartheid government's flagrant disregard for international human rights conventions, and lamented the inequality of access to opportunity. He called out the government for whipping up xenophobic sentiment simply because 'it is easier to massacre refugees in their beds … than it is to stop revolutionary processes', and he envisaged a future South Africa that was 'a liberated zone of humanity' where the police served the interests of the people. On the 57th anniversary of the Sharpeville massacre, we remember the previous government's deliberate human rights violations that were revealed to the world when it shot 69 peaceful protesters dead.
How apt, then, that we should be reminded of Kathrada, Biko and Tambo's dreams for South Africa's future at a time when they seem to be disregarded. The government's theme for this year's human rights celebrations was 'Unity in Action in Advancing Human Rights'. Certainly a rallying call. However, it is also a reminder of the standards to which South Africa must be held accountable. We are falling short in protecting scores of vulnerable people, including women, children and migrants, as well as failing to bring to account those responsible for targeting them. Tambo's unity is an all-inclusive concept in which xenophobia has no place. We cannot abandon the fight for human rights. Instead, we should take up the cause more vehemently than ever.
Written by Luanda Mpungose, a programme officer under the Governance and APRM programme and Carmel Rawhani is a programme officer under the Foreign Policy Programme at SAIIA.