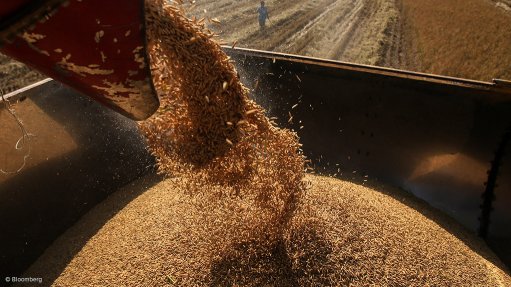 Photo by: Bloomberg
Industry body Agri SA says the signing of the Agriculture and Agro Processing Masterplan (AAMP) by Agriculture, Land Reform and Rural Development Minister Thoko Didiza on May 12 has marked the culmination of years of negotiation and consensus building throughout the sector.
Agri SA also deems the officiating of the plan testament to the sector and government's shared commitment to the success and growth of agriculture.
The AAMP lends support to both emerging and commercial farmers, and addresses wide-ranging issues – from land reform and infrastructure to working conditions on farms and social security for workers.
Agri SA confirms that the plan follows an extensive negotiation process since June 2020 and that it reflects a balanced approach to the primary concerns of the sector, including food security, sustainable transformation, competitiveness and an enabling policy environment.
The industry body adds that the budget tabled by the Minister on the same day also reflected some of the concerns contained in the AAMP.
For example, Agri SA recently shared concerning data about the extent to which the poor state of South Africa's roads is impacting on farmers' ability to transport produce, as well as job seekers' access to opportunities.
Didiza announced that government plans on helping to raise R9.4-billion to address infrastructure constraints.
Agri SA is, however, mindful that the AAMP is a work in progress and several aspects of the plan require further engagement and negotiation.
Agricultural Business Chamber also welcomes the official signing of the Masterplan, saying it is the first multi-stakeholder process to accurately quantify the investment needed in various catalytic interventions to unlock the sector's potential for inclusive growth.
"The Masterplan is built on sound economic principles that will allow parties to distil the concepts into actionable plans during the next phase."