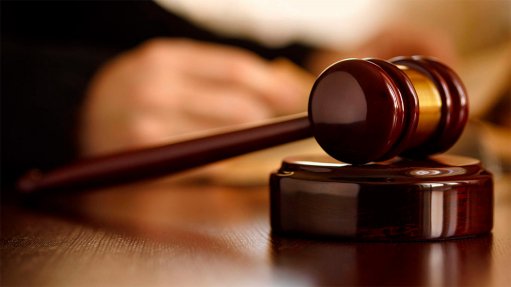 Click here to read the full judgement on Saflii
[1] The first applicant in the application under case number 1112/21P, and the thirteenth respondent in the application under case number 811/21P, is the African Independent Congress (AIC), a political party. A small political party, but a registered political party, nonetheless, duly constituted according to law. At the time that these two applications were brought, the AIC had two representatives in the National Assembly. These representatives were Mr Mandlenkosi Phillip Galo (Mr Galo), and Mr Lulama Maxwell Ntshayisa (Mr Ntshayisa). The party also held several seats in various municipalities in Gauteng, namely Johannesburg and Ekurhuleni.
[2] In addition to having two parliamentarians, the AIC also has two factions. Predictably, one faction is headed up by Mr Galo and the other by Mr Ntshayisa and they will thus be referred to as 'the Galo faction' and 'the Ntshayisa faction' respectively. The two factions have, essentially, through their inability to countenance accommodating each other's views, and through propagating internecine strife between each other, driven the AIC to the brink of political extinction. First National Bank (FNB) is the AIC's banker. Because of the conduct of the two factions, FNB has placed a hold on the AIC's bank accounts with it because it remains uncertain as to which of the two factions, if either, is the true representative of the AIC. The AIC has consequently been financially crippled, is financially moribund and is unable to engage in any financial transactions. This has occasioned great hardship to, inter alia, the salaried employees of the AIC.
[3] A consequence of the financial hardship that salaried employees of the AIC have been put to, is demonstrated by the fact that I have been contacted personally on at least three occasions by an affected person or persons associated with the AIC, complaining of the financial hardship they are enduring. I have consistently declined to engage with the person or persons and have indicated to them that they are required to formally join the applications if they require their views to be taken into consideration. Some of the messages that I have received contained insults directed at myself. I am presently an acting judge (being a practising advocate), and I can only assume that my personal contact details were acquired from the Society of Advocates of KwaZulu-Natal's website. When I caused the court file to be uplifted to prepare this judgment, I noted certain documents in the court file which were filed by affected persons. There has been no joinder of these persons and I have accordingly not considered what is contained in those documents.