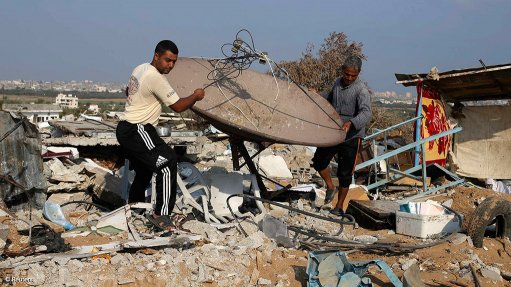 Photo by: Reuters
Human rights organisation #Africa4Palestine has cautiously welcomed the announcement of a ceasefire between Israel and Hamas after nearly two weeks of violence in the Gaza strip.
Al Jazeera reported that the ceasefire came into force after Egypt brokered an agreement between Israel and Hamas.
The 11-day conflict has claimed the lives of at least 232 Palestinians, including 65 children. Twelve Israelis, including two children, were killed. According to the United Nations, at least 90 000 people have been displaced in Gaza.
#Africa4Palestine, which has been supporting the call for Israel to be prosecuted by the International Criminal Court, said it cautiously welcomed the ceasefire announcement.
"These killings and destruction by Israel are unacceptable. Israel must be held accountable for its recent and ongoing violations of international law and human rights abuses," the organisation said.
Meanwhile, during the budget vote in Parliament on Thursday, International Relations and Cooperation Minister Naledi Pandor said the country continued to stand in solidarity with Palestine.
"The cruel bombings and killings of the innocent we witnessed in the past two weeks are a sad testimony of the cruel impunity the world has granted to Israel.
"The international community must stop this impunity. South Africa should support the International Criminal Court in the planned investigation of the abuse of human rights by the Israeli government. We hope sanctions and other measures to show the world's offence at this brutality will soon be evident," she said.