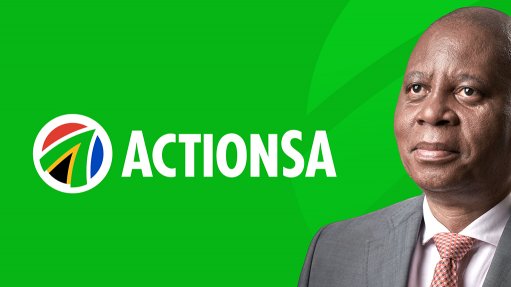 ActionSA leader Herman Mashaba
ActionSA has invited opposition party leaders to initiate a multi-party platform to respond to, what it calls, "the crisis created by government's response to the Covid-19 pandemic".
ActionSA leader Herman Mashaba said on Tuesday that he had written to the leaders of the African Christian Democratic Party, the Congress of the People, his former party the Democratic Alliance, Inkatha Freedom Party, United Democratic Movement, Freedom Front Plus and the One South Africa Movement.
"We have deliberately excluded the EFF [Economic Freedom Fighters] which we deem to be a threat to our hard-won constitutional democracy and a party that openly champions the collapse of the South African economy," said Mashaba.
He criticised the African National Congress (ANC) government's handling of the Covid-19 pandemic and called for the removal of the ANC from government in 2024 and from municipalities, as soon as this year.
"We have emerged into 2021 to a situation where South Africans are dying because inadequate preparations were made during a 7-month lockdown to prepare our hospitals. We are learning that our government has exposed our citizens to a 3rd and possibly 4th wave because of delays in procuring the vaccine. In the absence of any plans being communicated about a vaccine rollout plan, we are too are left to only imagine what disasters will emerge from this silence," Mashaba said.
He said the multi-party platform would be a mutual collaboration that will not dilute the independence or identity of each party.
He added that the idea was borne from a 9-month-long public engagement with South Africans, who were calling for parties to put people first.
Mashaba said that many eligible voters were losing interest in their democratic right, while opposition parties fight among themselves for a declining pool of voters.
"The enemy is not other opposition parties, rather, the enemy is the ongoing destruction of our country by the ANC. South Africans want us to work together to unseat the ANC. South Africans want opposition parties working together and aspire to more than their share of the declining opposition benches," he stated.