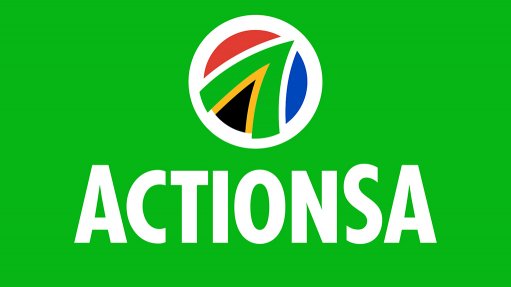 ActionSA national chairperson Michael Beaumont announced on Wednesday the party's candidates that are up for mayoral positions should the party win districts in the local government election.
ActionSA leader Herman Mashaba's name topped the candidate list for City of Johannesburg mayor, while the position for City of Tshwane mayor will be contested by former Democratic Alliance chairperson Abel Tau and the Ekurhuleni mayor position contested by former Ekurhuleni official Letlhogonolo Moseki.
Mashaba served as the mayor of Johannesburg for three years, as a DA member, before he resigned from his post in 2019 and quit the party.
Mashaba stressed that the team must be "brutal" and "act with speed to ensure that people do not sabotage the party's project of saving society".
ActionSA explained that its mayoral candidates are joined by successful ward candidates elected by the residents of their communities. The party's election system attracted 22 051 votes from communities across Gauteng.
ActionSA will submit its list, which includes 116 candidate representatives, to the Independent Electoral Commission of South Africa.
Candidates include former Members of Parliament, former members of mayoral committees, entrepreneurs, legal professionals, law enforcement professionals such as former Johannesburg Police Chief David Tembe, as well as civil servants such as Michael Tshishonga who, at 73 years old, wants to step out of retirement and fight for his community's needs.
Mashaba said to get Johannesburg back on track, the stalled Inner-City Revitalisation megaproject needs to be with the private sector and civil society. This will ultimately incentivise investment, create job opportunities and provide inclusive affordable housing for residents, he said.
He stated that corruption must be declared public enemy number 1, and mentioned restoring Operation Buya Mthetho, a multi-departmental operation aimed at enforcing by-laws and launched during Mashaba's mayoral term.
"Regarding my return to the City of Johannesburg, I have indicated that I have unfinished business. As you are aware the mayoral team of the city runs for five years and unfortunately I only served for three years. I think this time around I'm fortunate enough coming back with experience, the three years serving as a mayor of the City of Johannesburg opened my eyes to the dysfunctional state of the City of Johannesburg.
"Obviously my first big priority is going to be to do the institutional review where we collapse all the municipal city entities, remember when I was the mayor I tried that exercise to collapse all this entities so that we do not have City Power, Joburg Water and so forth. All of them must obviously be part of the City of Johannesburg," Mashaba explained.
He said by doing this, the City will save about R30-million and expedite service delivery as he would not need to approach a board and the chairman of an entity, as Mayor, before a decision is made.
Mashaba said he would do away with cadre deployment, saying a professional public service must be put in place. Together with a skills audit he will also enforce a lifestyle audit.